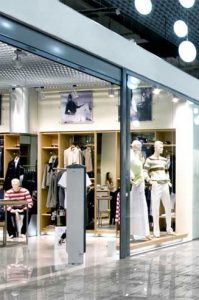 Revolution Retail started in 2006 as a unique collaboration of shopfitters and retailers. Because 3 out of our 4 Partners own retail businesses and all have retail experience we are better able to optimise your shopfit.
Emmett – Emmett has been in the shopfitting industry since 1989. He and his wife own a newsagency and they often experiment with new fixtures in their shop so Revolution Retail has the best fixturing for your needs. Emmett has an Open Builder (Shopfitting) license.
Dale – Dale joined Revolution Retail after a successful career in retail including as Cluster Manager for Amart All Sports, Store Manager for Target and as a Manager of 3 newsagencies. His retail experience means he'll be on the same page as you when discussing your shopfit.
Shane – Shane's been in retail since 1988 and owns or co-owns 6 newsagencies and a bookshop. He frequently changes fixturing in the shops to stay ahead of the curve. His decades of experience with his own shops and as a director of Nextra means he can optimise the layout for your space quickly. Shane has a B.Com LLB(Hons).
Stuart – Stuart co-owns 5 newsagencies and a bookshop with Shane. He came to retail in 2004 from the banking industry and can help you analyse your business KPI's in a cost effective way. Stuart has a B.Com(Hons) LLB(Hons).